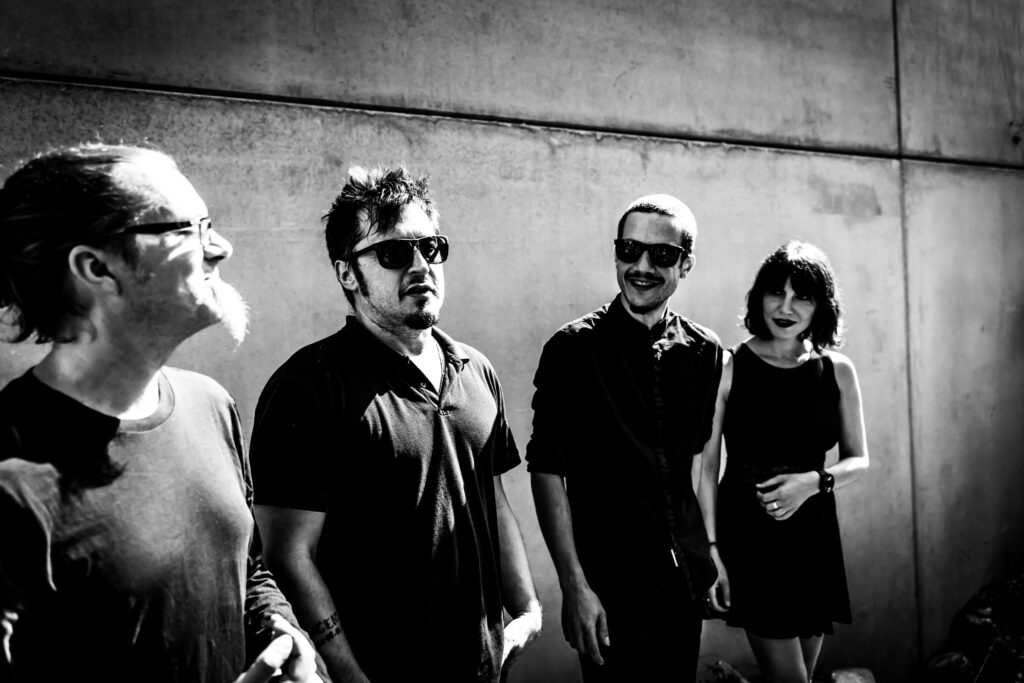 DARIO MARS, A CINEMATIC MUSICAL EXPERIENCE…
D A R I O M A R S…
Is a Belgian band, founded in 2015 by musical all-rounder Renaud Mayeur (former Les Anges, Hulk, Triggerfinger, La Muerte, Vice Barons, …) & his longtime friend David Kostman (former Hulk), who is in fact a very experienced and
mulit-instrumentalist who went through a classical musical education.
Renaud himself was inspired by his passion for film and the Italian subgenre Giallo. He willingly allowed himself to be led into implementing the typical sixties & seventies vibe in music. Think of the spaghetti westerns, with haunting guitar parts, psychedelic vocal lines, floating piano keys, sexy & danceable bass parts and layback drum rolls…
L I V E O N S T A G E…
Seeing the band live on stage, and of course, hearing them is an overwhelming experience. The band is visually accompanied by films of Hélène Cattet & Bruno Forzani, well known French filmmakers who witness the musical adventure in the form of the image-rich trilogy "L'étrange Couleur De Dario" by Dario Mars. During this performance, music merges with images in a dark, psychedelic & dreamy way, hallucinatory, sensual & seductive…
The soundtrack of an ideal world, right?
A  N E W  A L B U M…
A brand new album, called Mauvais Sang, will follow during Autumn 2024. A first song has already been released: "Je Suis Le Feu" was recorded in collaboration with Jean-Jacques Burnel, a co-founder of the epic The Stranglers…
T H E B A N D…
D A R I O M A R S consists of 4 very talented & passionate musicians who got years of musical training and have tons of (live) experience in a diversity of musical projects. With Renaud Mayeur (guitar/vocals), David Kostman (bass), Olivier Justin (drums) & Leila Alev (keys) the band is ready to hit the stages …