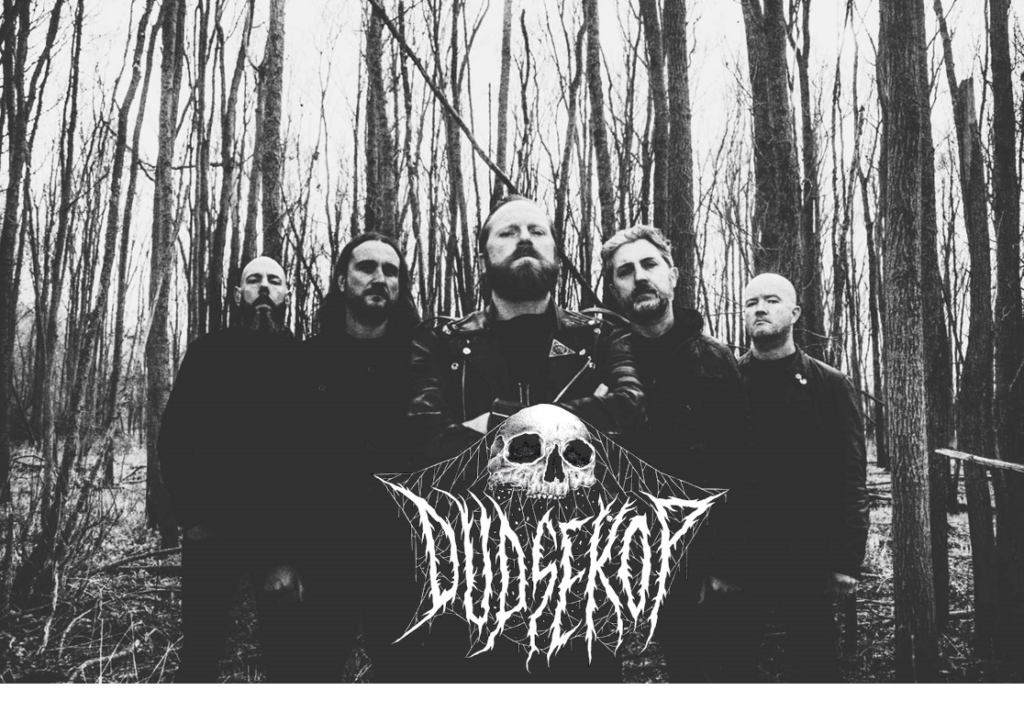 DUDSEKOP… Black Metal deviating from the usual dark paths…
Dudsekop started out as a covid project by Josh Fury (former Congress/Liar, King Hiss, etc…) in collaboration with drummer Burt (former Liar, After All, …). During multiple recording sessions at Studio Scampi (Waardamme – B) the debut album 'Liksems' was written and recorded. While recording a diversity of guest vocalists were invited in to the studio and contributed on the record. The lyrics are all written in an old Ypres dialect, out of respect for the rich history of Ypres.
Initially there were no intentions of playing any live shows. The only goal was putting 'Liksems' out on LP and spread it around the Metal-society.
After releasing the first single 'Koavezwort' the idea rose of forming a band so Dudsekop could present the written songs live on stage. Doing so Bjorn (Darqo) joined the ranks and provided the screams both live and on record. Afterwards Wouter (THE RG's) and Nico (former Whatever It Takes and Outcast) also joined as respectively guitarist and bassist.
Meanwhile the band performed on Ieper Hardcore Fest 2022 and shared stages with bands such as Integrity, Cult Of Fire (CZ), Aeternus (NO), Afsky (DK), …
During 2023 Dudsekop will release a second album…
In 2023 the band already released 3 new tracks called PLUKKEVORT, CORBIAAR & 'N OFGROND! At the same time Bjorn also decided to leave the band and focus on his band DARQO. From today on Tijs Verhelst (Her Fault) will provide the screams!