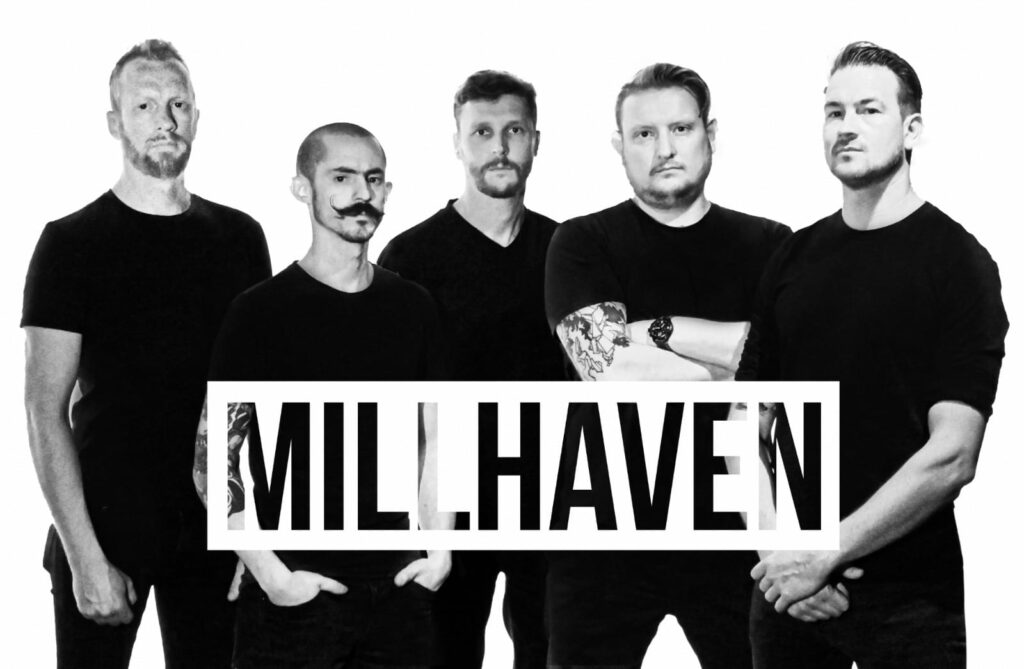 STATEMENT OF THE BAND
We write the year 2023, the end of an era.
The Curse of Millhaven is dead, long live Millhaven.
More than 10 years ago we started our journey with only one goal: to create great music!
We have been working hard creating our own sound, building an energetic live performance all to entertain the metal enthusiasts.
We were honoured to have played with bands like Aborted, Misery Index, Vital Remains, Carnifex, Baest, …, to have played multiple sets on Ieperfest, Antwerp Metal Fest and of course Graspop Metal Meeting!
After our passage at GMM and the great feedback we received, we wanted to push even harder, to have an even more professional sound and songs.
Therefore we decided to take it up a notch with our new album and with that also a new name: MILLHAVEN.
Stay tuned for more news, Millhaven will kick your ass in 2024!
Sincerely,
MILLHAVEN
Millhaven's Metal is brutal and technical, combined with an energetic stage performance, melodicly fast riffs and pounding blastbeats…
Since the very beginning in 2012 the band, grown out of the trenches of Ypres, has been working hard to promote their band and records. Untill today, the band has released 3 albums and their latest, Thresholds (Dust & Bones Records), was released in 2019 and on this day the band is currently working on a brandnew record.
Nevertheless, the band is not planning to remain silent during the writingprocess. In 2022 The Curse Of Millhaven celebrated their 10th year anniversary! Doing so, they played on GRASPOP METAL MEETING 2022 & IEPERFEST 2022! They also contributed with Tijs Vanneste (Oceans Of Sadness), Mario Goossens (Triggerfinger), Johannes Van Audenhove (Evil Invaders) and Sybren Camerlynck (Fleddy Melculy) during their GMM-anthem for the 25th anniversary of Graspop Metal Meeting.
Millhaven already set foot on stages like Ieperfest, Antwerp Metalfest, Evil Or Die Fest Roeselare and they have supported bands such as Fleddy Melculy (Leuven and Ghent), Aborted, Misery Index, Suffocation, Carnifex, Hatebreed, Vital Remains, Legion Of The Damned, etc…
NEW ALBUM DUALISM OUT IN FEBR. 2024!!
FIRST SINGLE 'BEARER OF LIGHT' IS OUT NOW!!!